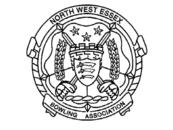 North West Essex Bowling Association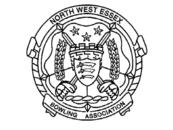 2020/1 MARGATE TOUR - Cancelled
2022 Tour Proposals
---
Hi All,
I hope you are keeping safe and well,
I'm writing to you all today to talk about the NWEBA Tour, I know some of you are very fond of the tour and also some have been uncertain about partaking due to COVID.I know you've had to wait and for that I am sorry, like some of you I was very much looking forward to going to Margate but unfortunately that will no longer happen however...…
I am delighted to say that we will be intending to have a tour in 2022 and I am most excited for this as we will be going somewhere the association has never been before. So I am very excited as to what we're planning.
Firstly I would just like to say a massive thanks to Jim Girvan who will be assisting me with some aspects of arranging the tour and thanks to him also for creating a provisional program for the week which I can tell you looks very exciting indeed.
However I will not disclose in depth the program and potential costing as we still have things left to be arranged hence why I am asking for members to register interest so we have a good idea of numbers.
The NWEBA Tour 2022 will take place in Northern Ireland.
The dates of the tour will be: Friday 23rd September 2022- Thursday 29th September 2022
The Hotel will be in the area north of Belfast.
The tour will consist of 3 bowling days and 2 excursion days.
In terms of transportation we will be looking at all flying from London Stansted Airport to Belfast International where we will then be picked up by
our coach for the week which will take us to the hotel, to all our matches & on both excursion days.
Unfortunately as I said I cannot disclose anymore detail about the program as there is still much to arrange but it is important for us to know what numbers we are working with so we can start arranging said program, but I can assure you is one you will not want to miss out on.
Please let me know if you would like to register your interest for this tour no later than Monday 3rd May 2021 and please include any guests too.
We always love to see new faces on our Tour so why not come along !
And if you have any questions please don't hesitate to drop me an email and I'll try and get back to you as soon as possible.
My email is: shaunajhill96@gmail.com
Many thanks
Shaun
Hill
NWEBA
Deputy President
Social, News & Weather
Contact Us
Any feedback, suggestions or issues with the site, just let us know.
Never miss an update
Follow the site to get the latest news and results straight to your email