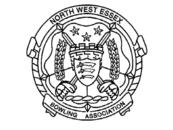 North West Essex Bowling Association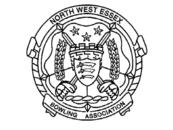 President's Message
I am immensely privileged to be your President for this year 2022, it is also a great honour on two counts as I will be bringing the Presidency home to Stansted Bowling Club where it first began with R.D.Smith in 1976, secondly as far as I am aware I will be the youngest President of this Association in its existence dare I say of any bowling association in the country at age 25.
I would like to thank Steve Pattenden for his work and support in his Presidency year during 2021 as well as his work for the Association in previous years.
To my fellow officers for 2022, Hon Gen Secretary & Deputy President Nick Dykes, Captain Chris Waite, Match Secretary Adrian Cobie, League Secretary Trevor Wignall and Hon Treasurer & Competition Secretary Jim Girvan, I wish you all the best of luck for this year and thank you for your continued hard work with this Association and I look forward to welcoming our new Vice Captain Tony Jones to the fold.
I would personally like to dedicate a special thanks to Past President Colin Peters who has personally supported me and mentored me through my 4 years on the committee and I would not be where I am today if it wasn't for him. I know my appointment back in 2018 as Vice Captain raised a few eyebrows but I hope I have served all members and delegates well throughout these years as well as this year as President.
Hopefully the worst of this pandemic is over and we can return to some normality this year with leagues matches and competitions etc...
I look forward to meeting you all out on the green very soon, I wish you all the very best for your bowling in all matches and competitions you are involved in.
Best Wishes
Shaun Hill
NWEBA President 2022
Social, News & Weather
Contact Us
Any feedback, suggestions or issues with the site, just let us know.
Never miss an update
Follow the site to get the latest news and results straight to your email